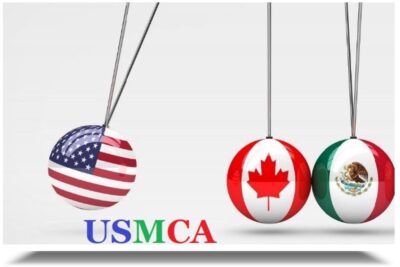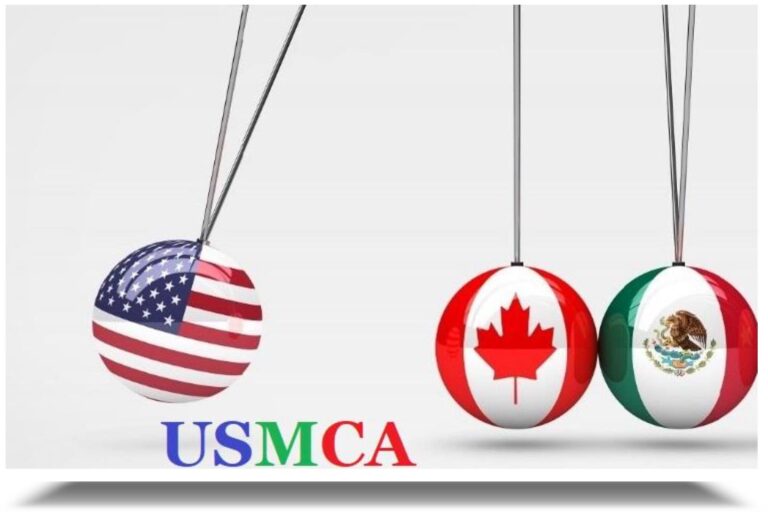 BLG is proud to announce that James Holbein, Counsel to the firm, has been appointed to the roster of panelists available to serve on USMCA Chapter 10 panels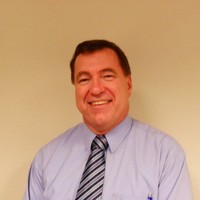 Mr. Holbein has a wealth of experience in this area. He established and managed the U.S.-Canada FTA Binational Secretariat on January 1, 1989. He managed the panel process for five member panels of experts to review Antidumping and Countervailing Duty (AD/CVD) determinations made by the national authorities of each country, in lieu of judicial review by national courts.
Mr. Holbein led the Secretariat when Mexico joined in 1994 and advised the Mexican government when it set up the NAFTA Secretariat office in Mexico City and established the panel review process under Chapter 19 of NAFTA in its national law.
After Mr. Holbein went to the private sector in 1999, he was placed on the NAFTA roster of panelists and served on five panels in Mexico and the U.S. over several years. He withdrew from the roster when he joined the U.S. International Trade Commission where he served as Secretary to the Commission, and Director of the Office of Tariff Affairs and Trade Agreements, among other positions.
Jim Holbein has decades of experience in trade negotiating, trade policy development, tariff nomenclature and administration, customs enforcement, international trade dispute settlement, and import compliance. He has an extensive amount of experience working with trading firms in the private sector and has participated actively with both importing and exporting firms.
Full Bio: https://www.braumillerlaw.com/bio/james-holbein-of-counsel/
Congrats: james@braumillerlaw.com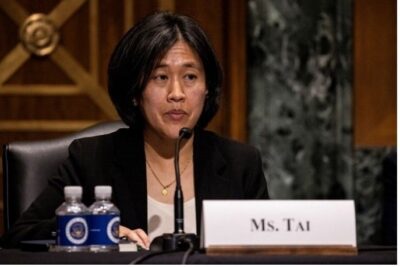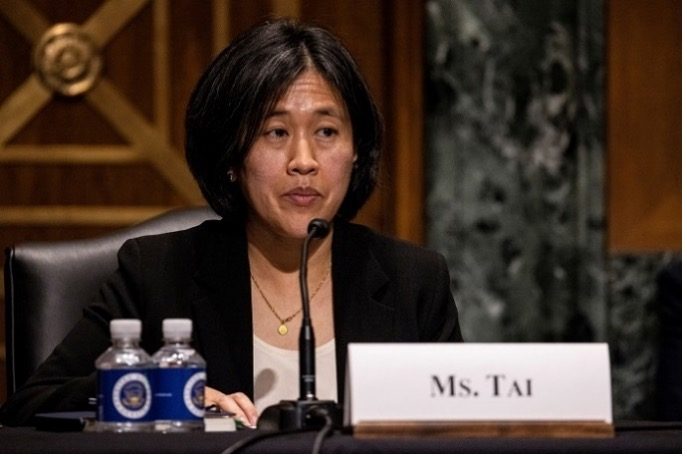 The Newly Appointed USTR Katherine Tai, Who is She, and What Does This Mean for World Trade?
By Brandon French, Associate Attorney, BLG
On March 18, 2021, the Vice President, Kamala Harris, appointed Katherine Tai as the United States Trade Representative (USTR). This came after the Senate confirmed Tai by an overwhelming 98-0 vote. Before her appointment as the USTR, Tai served as the chief Democratic trade counsel for the House Ways and Means Committee. In this role, Tai was part of the negotiations for labor rights within the United States – Mexico – Canada Agreement (USMCA). Prior to this role, Tai served in the Trade Representative's Office of General Counsel from 2007 to 2014, where she eventually became the chief counsel for China Trade Enforcement.
Tai's recent appointment as USTR is a welcomed site for many importers. The ongoing trade war with China will likely be one of the first issues that Tai will have to address in her new position. Businesses who have been forced to pay the 25% China Section 301 tariff are hoping for some sort of policy change under the new administration. However, it does not appear that Tai's appointment will aid in reversing the policies that were enacted under the Trump administration. This means that importers can expect to continue to have to pay the China tariffs for the foreseeable future. The current administration will likely continue to follow the same hard-stance course of action until they are satisfied that China is upholding the Phase One trade deal. The Phase One trade deal was focused on China buying more American-made products, a deal that China has not followed through on1.
In her first interview since taking office, Tai stated that removing the tariffs could potentially harm the economy unless the removal is "communicated in a way so that the actors in the economy can make adjustments." Tai also noted that the China tariffs were put in place to "remedy an unbalanced an unfair trade situation," so it is unlikely the Administration will be moving quickly to reverse the current tariffs. Aside from the Section 301 tariffs, Tai will need to address other ongoing trade related issues. These range from the Airbus-Boeing WTO dispute to other Section 301 investigations such as digital tax services, Vietnam currency conversions, and civil aircraft tariffs, among others. If Tai and the new administration elect to take a similar approach to other Section 301 investigations, it is likely the tariffs will not be going away any time soon.
For any additional inquiries, or if you would like to discuss who Katherine Tai is in more detail, please contact Brandon French at Brandon@braumillerlaw.com.
1https://www.piie.com/sites/default/files/documents/wp21-2.pdf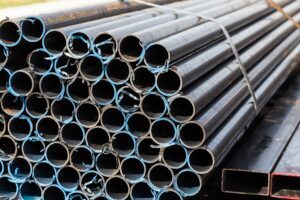 Court Invalidates Presidential Action Assessing Special Duties on Certain Derivative Steel and Aluminum Products
On April 5, 2021, in a 2-1 decision, a three judge panel for the United States Court of International Trade (USCIT) issued a decision in PrimeSource Building Products Inc., v. United States, Slip Op. No. 21-36, invalidating President Trump's Presidential Proclamation 9980 (January 24, 2020), which imposed a 25% duty on certain imported articles made of steel, including steel nails, and a 10% duty on certain imported articles made of aluminum.
In its decision, the court noted that PrimeSource was entitled to judgment as a matter of law, as "the action taken by Proclamation 9980 to adjust imports of derivatives was not implemented during the 105-day time period set forth in § 1862(c)(1), if that time period is considered to have commenced upon the President's receipt of the Steel Report." In the litigation, the government declined to "come forward" with any evidence of a dispute of material fact and did not file an answer to plaintiff's complaint or amended complaint (as such, the facts were construed in favor of the plaintiff). The court concluded that the government waived any argument that Proclamation 9980 was issued within the 105-day time period beginning with the President's receipt of a report qualifying under Section 232(b)(3)(A). Having waived any argument that Proclamation 9980 was issued within the 105-day time period beginning with the President's receipt of a report qualifying under Section 232(b)(3)(A), the court granted summary judgment in favor of PrimeSource, sua sponte ("on its own"). With regard to relief on the claim, the court declared:
[W]e will declare Proclamation 9980 invalid as contrary to law and, on that basis, direct that the entries affected by this litigation be liquidated without the assessment of duties pursuant to Proclamation 9980, with refund of any deposits for such duty liability that may have been collected pursuant to Proclamation 9980.3 Also, should any entries of PrimeSource's merchandise at issue in this litigation have liquidated with the assessment of 25% duties pursuant to Proclamation 9980, PrimeSource is entitled to reliquidation of those entries and a refund of any duties deposited or paid, with interest as provided by law.
It is too soon to determine if the government will appeal this decision by the USCIT. The government has 60 days to file an appeal. Importers, however, should not wait to take action for a final decision or the expiration of the statutory appeal period. Unless you have filed a companion case, without taking some action you may not receive a liquidation without the assessment of duties. It may be possible that CBP will voluntarily liquidate all entries without the assessment of the 232 duties for all derivative steel products, but you cannot count on that.
What can you do? You can file a Post Summary Correction (PSC), removing the 232 duties from the entry for the covered derivative steel and aluminum products, explaining that the assessment is unlawful under PrimeSource Building Products Inc. You must, however, watch carefully, as CBP is not obligated to process a PSC. Also, if you have liquidated entries, you will likely need to file protests asserting (now) that the collection of duties was unlawful and you are entitled to a refund. You will have a limited time period for filing the protest (180 days from the date of liquidation), as CBP may not voluntarily reliquidate the entries within the 90-day time period allowed by 19 USC §1501. You may have other avenues to seek refunds, and we encourage you to seek appropriate legal counsel to explore your opportunities for recovery of these duties.
If you have questions about Section 232 duties or other Customs matters, contact Adrienne Braumiller at adrienne@braumillerlaw.com or at 214-348-9306
The information in this article is general in nature and is not intended to constitute legal advice or to create an attorney-client relationship with respect to any event or occurrence and may not be considered as such.
Information has been obtained from sources believed to be reliable. However, because of the possibility of human or mechanical error by our offices or by others, we do not guarantee the accuracy, adequacy, or completeness of any information and are not responsible for any errors, omissions, or for the results obtained from the use of such information.