The attorneys and professionals of Braumiller Law Group,PLLC consistently receive outstanding reviews for their informative presentations. They are well known for using a clear, compelling style to educate, update and inform a wide range of audiences about issues affecting the global trade community.
Below please find a comprehensive list of the Braumiller Law Group,PLLC events currently scheduled, including in-person training, online courses, speaking engagements and more.
Jan
23
Thu
Partnering for Compliance 7th Annual Customs/Import Boot Camp 2020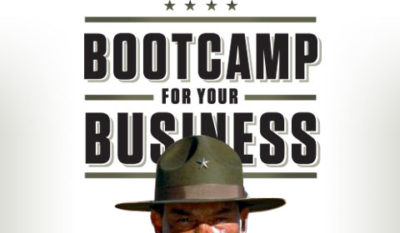 Partnering for Compliance




7th Annual Customs/Import Boot Camp 2020
Presented by Attorneys Adrienne Braumiller and Bruce Leeds
of Braumiller Law Group, PLLC
---
This collegial & interactive 1-day intensive program will focus on a broad spectrum of import regulatory & compliance matters of current relevance.
Senior-level speakers will provide solid & recent updates on US initiatives & policies regarding customs and import regulatory matters of relevance to your business.  Extensive Q&A sessions.  Click here to view the tentative agenda and other details.
Registration:
Reservations are limited to the first 200 paid registrants for the for the program.  Direct debit/credit card online payment is only through PayPal.  You do NOT need a PayPal membership/account to make an online payment.
Online registrations with credit/debit card payments are available only at the Partnering for Compliance website.
This 1-day event is being held at:
Holiday Inn Orlando Airport Hotel
5750 T.G. Lee Blvd.
Orlando, FL 32822
(407) 851-6400
(866) 253-2182/Reservations
To receive discounted rates when booking, please use Group Booking code: CUI
---
Meet the Speakers: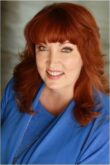 Adrienne Braumiller, Founder & Partner
Adrienne Braumiller is the founder of Braumiller Law Group PLLC and an innovative force in the international trade law arena. With more than 25 years of experience, she is widely recognized as a leading authority in Customs, import, export, foreign-trade zones, free trade agreements and ITAR compliance.  Adrienne has been involved in every aspect of import and export compliance, from developing compliance programs to conducting audits and assessments, representing clients who are under investigation, preparing and submitting voluntary disclosures, preparing and filing classification requests and  licenses,  analyzing  whether  specific  transactions  should  be  pursued,  providing tailored training on specific import/export topics, addressing penalty assessments, and serving as an expert witness in a number of trade cases. Click here to read Adrienne's full bio.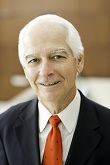 Bruce Leeds, Senior Counsel
Bruce Leeds has decades of experience in international trade law and has successfully served his clients in diverse capacities, from classification and due diligence, to ITAR compliance and drawback. He has significant expertise with importing and exporting high tech products. Prior to becoming an attorney, Bruce was an Import Specialist at the U.S. Customs Service in Los Angeles for seven years. During this period, he was promoted to Team Leader and developed significant expertise in working with imports of semiconductors and watches. Bruce then joined Hughes Aircraft Company, where he worked in various positions related to import and export compliance. In this role, he managed export/import documentation, compliance and license functions, and directly supervised as many as 27 employees. He was also responsible for establishing policies and procedures, conducting compliance investigations, and assisting subsidiaries in several states with export/import issues.  Click here to read Bruce's full bio.
An official Certificate of Completion outlining 6.5 CCS NCBFAA Credits for the 1-day Customs/Import Boot Camp program will be presented to all participants. CLE CREDITS: Accreditation may be sought individually/collectively by participant(s) in their jurisdictions.
If further details are needed, please contact Partnering for Compliance at (321) 952-2978 or by email: info@partneringforcompliance.org.
Feb
12
Wed
5th Annual Advanced Topics in Customs Compliance Conference 2020
5th Annual Advanced Topics in Customs Compliance Conference 2020
February 12-14, 2020




Omni Hotel Galleria




Four Riverway




Houston, TX 77056



Reservations:
https://customsconferences.com/venue.html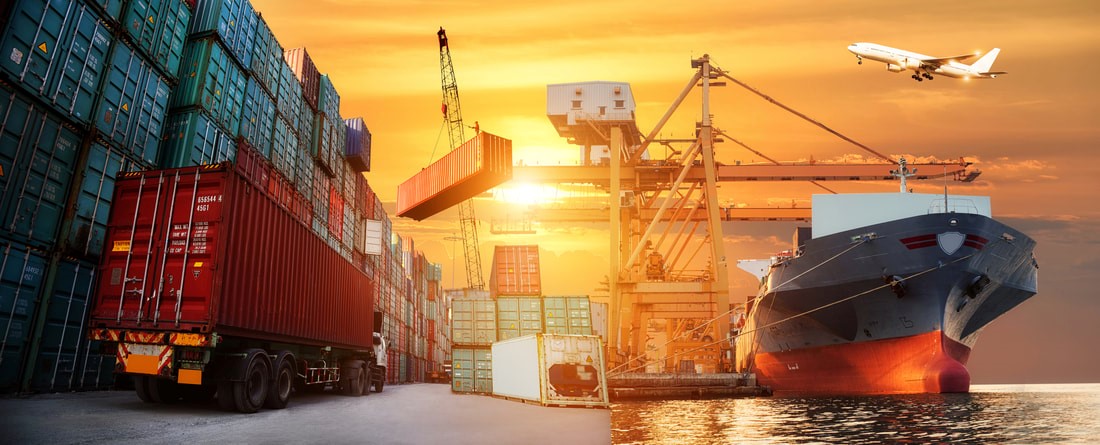 The Advanced Topics in Customs Compliance Conference ("ATCC") brings together import and export professionals, legal counsel, customs brokers and other international trade professionals in a highly productive two-day event in Houston, Texas.
The 2020 conference will offer three separate tracks dedicated to Advanced Imports, Advanced Exports and other Trade-related topics, as well as a "Basics" track for trade professionals needing various refreshers. Sessions will include:
Special 3-Hour Advanced Customs Value Workshop (limited space)
Export Sanctions
Country of Origin for 232 and 301
Basic and Advanced Value Sessions
ADD/CVD
Prior Disclosures & Quantification Methodologies
Advanced & Introductory Customs Audits & Enforcement Sessions
BIS & Census Updates
FTZ Strategies
Drawback Sessions
Reconciliation Sessions
USMCA/NAFTA Update + Rules of Origin
Basic and Advanced Classification Sessions
ACE Reporting for Imports & Exports
Intellectual Property Rights
S. Trade Policy
Post Entry Audits and Internal Controls
European Trade Update
Broker's World Update
Click here to view the Agenda.
---
Adrienne Braumiller, Partner & Founder of Braumiller Law Group will be speaking at the upcoming conference, as well Joe Cortez, Senior Trade Advisor for Braumiller Consulting Group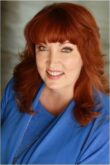 USMCA Update and Rules of Origin – Thursday, February 13th @ 10:30 a.m. 
Adrienne will be joined by Aasha Wanless – Trade Compliance Director, Polaris
Prior Disclosures Gone Wrong – Thursday, February 13th @ 1:15 p.m.
George Tuttle III – Attorney, Tuttle Law
Adrienne Braumiller – Partner, Braumiller Law Group
John Metrich – Sr. Trade Auditor, Deleon Trade
Routed Transactions Update – Friday, February 14th @ 10:00 a.m.
Sharron Cook – Senior Export Policy Analyst, ​Bureau of Industry and Security
Kiesha Downs – Chief, Trade Regulations Branch, U.S. Census Bureau
Joe Cortez – Senior Trade Advisor, Braumiller Consulting Group
For Registration and other details, please click the image below.

Mar
15
Sun
ICPA Spring Conference 2020 – San Diego, CA

Annual Conference 2020
San Diego, CA  |  March 15-18, 2020  |  Sheraton San Diego Hotel & Marina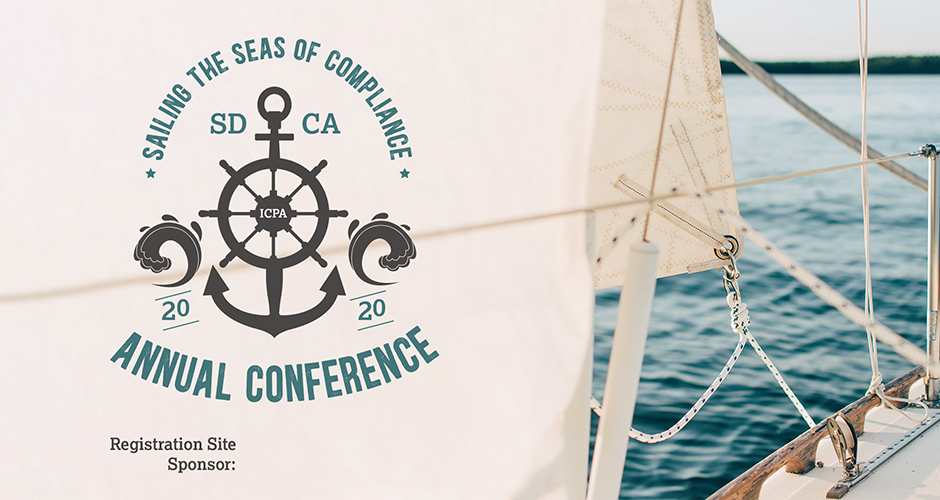 Who Should Attend
⇒  Trade Compliance Professionals
⇒  International Trade Counsel
⇒  Compliance Specialists & Analysts
⇒  Managers and Directors Responsible for:
♦  Import/Export Compliance or Operations
♦  Supply Chain Compliance or Security
♦  Internal Controls
♦  Government Relations
What to Expect
Five Tracks – Imports, Exports, General, Boot Camp & Repeats – will cover topics such as:
⇒ Quick, Fast, and In Compliance: Creating Synergy between compliance and Supply Chain
⇒ Foreign Corrupt Practices Best Practices and Audit Procedures
⇒ Incoterms 2020
⇒ Global Tariff and Taxation Measures
⇒ Compliance Strategies for maintaining Customs Bonds During and After Trade Wars
⇒ USMCA
⇒ Section 232 & 301 updates
⇒ Mexican Compliance – Importing into Mexico – customs rules and regulations
⇒ ADD / CVD Scope and Case Study
⇒ WTO dispute process
⇒ Setting up a Foreign Trade Zone
⇒ Importing into India & Brazil
⇒ Setting Up ACH and PMS Best Practices
⇒ Reconciliation
⇒ Ask the Legal Eagles
⇒ Documenting Your HTS Classification Process
⇒ New ACE Reporting Features and Reports
⇒ Intro to ITAR
⇒ Determining an ECCN
⇒ Commodity Jurisdiction
⇒ Performing an Export Audit
⇒ Creating a functional Export Compliance Manual
⇒ Understanding Encryption
⇒ Understanding Export Licensing
And many more Basic to Advanced Topics in this 5-Track Conference!!
See you in San Diego!
---
Jennifer Horvath, Partner, Braumiller Law Group, Bruce Leeds, Of Counsel, Braumiller Law Group, and Bonnie Kersch, Senior Trade Advisor for Braumiller Consulting Group will speak at this ICPA event.
Topic:  False Claims

Act
By: Jennifer Horvath, Partner, Braumiller Law Group
Tuesday, March 17th, 9:50am – 10:50am
"As Customs has ramped up enforcement on antidumping/countervailing duties (ADD/CVD) along with other priority issues such as classification, there has been an increased trend toward False Claims Act (FCA) cases being filed. FCA cases – also known as "whistleblower" cases – have their basis in the government being deprived of revenue. FCA cases can be filed by individuals who allege wrongdoing by a company to intentionally defraud the government of revenue owed. The individual can then receive a percentage of the collected revenue should the case be deemed legitimate by the government. We will discuss the most common types of claims made under the FCA for revenue owed to Customs, the elements of an FCA case, and how importing companies can help mitigate the potential for FCA claims."  Click here to read Jennifer's Bio.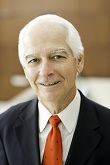 Topic:  Understanding Export Licensing
By: Bruce Leeds, Of Counsel, Braumiller Law Group
Tuesday, March 17th, 8:30am – 9:30am
New to export licensing or need a refresher? This session will cover licensing under the International Traffic in Arms Regulations, the Export Administration Regulations and Office of Foreign Assets Controls Regulations. It will include an introduction to the types of licenses, definitions and methodology with several examples of how these controls work in real life.  Click here to read Bruce's Bio.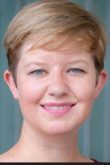 Topic:  Incoterms 2020
By: Bonnie Kersch, Sr. Trade Advisor, Braumiller Consulting Group
Monday, March 16th, 11:30am – 12:30pm
The Incoterms 2020 session will discuss the recent changes that have been made to Incoterms in the latest version released by the International Chamber of Commerce. You'll not only learn about these changes and what they might mean for your company, but the session will also focus on how and when to implement the new Incoterms, and important things to watch out for as your company adapts.   The session will also go through each Incoterm, new and old, in depth, so that you fully understand each one before the session ends.  Click here to read Bonnie's Bio.
Registration opens November 1st.
(click on the image below for Registration Details)