Doing Business In & Trading with China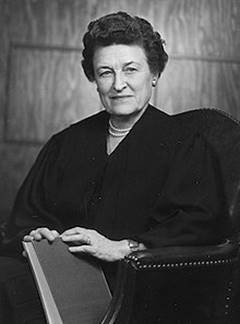 The Honorable
Sarah T. Hughes
SARAH T. HUGHES WOMEN LAWYERS OF ACHIEVEMENT AWARD
Adrienne was also the recipient of the prestigious SARAH T. HUGHES WOMEN LAWYERS OF ACHIEVEMENT AWARD for 2019 via The State Bar of Texas.

About the award:  In 1992, The State Bar Women and the Law Section established the Sarah T. Hughes Women Lawyers of Achievement Award. The award honors the accomplishments of women who have achieved outstanding recognition in their professional area, and who by doing so, have paved the way for success for other women attorneys. The award criteria honors women attorneys who have achieved excellence in their respective fields and have: Influenced other women to pursue legal careers, opened doors for women lawyers in a variety of job settings that historically were closed to women, advanced opportunities for women within a practice area or segment of the profession, or have otherwise served their profession or community in a manner that has benefited the legal profession.
Only one woman attorney is chosen each year for this award. Currently in the state of Texas there are 37,477 women attorneys. Congrats Adrienne!!