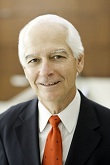 Bruce H. Leeds
Of Counsel Attorney
Bruce Leeds has decades of experience in international trade law and has successfully served his clients in diverse capacities, from classification and due diligence to ITAR compliance and drawback. He has significant expertise with importing and exporting technology.
Career Highlights
Prior to becoming an attorney, Bruce was an Import Specialist at the U.S. Customs Service in Los Angeles for eight years. During this period, he was promoted to Team Leader and developed significant expertise in working with semi-conductors. Bruce then joined Hughes Aircraft Company, where he worked in various positions related to import and export compliance. In this role, he managed export/import documentation, compliance and license functions, and directly supervised as many as 27 employees. He was also responsible for establishing policies and procedures, conducting compliance investigations, and assisting subsidiaries in several states with export/import issues.
Bruce then joined Hughes Space and Communications Company as a Senior Export/Import Advisor. In this position, his responsibilities included export/import compliance for all foreign subcontracts and associated activities, Customs policy, drawback and applying for export licenses and agreements under both U.S. Department of State and Commerce regulations. Bruce later worked at Boeing Satellite Systems Inc./Boeing Shared Services Group as Senior Export/Import Advisor.
Leadership
Bruce has distinguished himself as a clear industry leader, teaching courses and speaking at conferences related to international trade law for more than 30 years. At Boeing, Bruce served as the internal expert on import and export laws and regulations. His accomplishments included chairing the Global Committee established within the Office of Internal Governance to provide research, response and guidance on U.S. and non-U.S. changes to export-import laws, regulations and procedures. Additionally, Bruce was appointed as a company representative to the Private Sector Consultative Group within the World Customs Organization.
Bruce has held a number of prestigious leadership positions over the years and continues to do so. For example, he is an active member and serves on the Board of Governors for the American Association of Exporters & Importers. He is a Board Member and past President of the Foreign Trade Association, as well as Chair of Women in International Trade (Los Angeles). He is also a member of the International Compliance Professionals Association (ICPA) and the Society for International Affairs (SIA).
Recognized for his wealth of knowledge, Bruce was appointed by the U.S. Treasury Secretary and the Secretary of Homeland Security to serve for two terms on the Departmental Advisory Committee on the Commercial Operations of U.S. Customs and Border Protection (COAC). He also served as the Chair of COAC in 2007 and 2008. Bruce has been an active member of that organization since 2004 and deeply involved in its Trade Support Network.
Credentials
Bruce received his bachelor's degree from California State University (Los Angeles, California) and his J.D. from the University of West Los Angeles School of Law (Los Angeles, California). He also continued with post-graduate studies at California State University and the University of Maryland (College Park, Maryland). He is a Certified Customs Specialist and holds a Customs broker license. Bruce speaks Spanish and German, and he is licensed to practice law in the state of California.
Recent Publications