Adrienne Braumiller to Moderate Panel @ A.C.E.S. Compliance Summit
June 29th- 30th, 2021
Adrienne's session will be
Wednesday, June 30th, 2021
1:35 – 2:35 p.m. EDT
Global Track panel: Classification and Licensing in Action: An Interactive Exercise
An airtight compliance program is essential in today's tumultuous and evolving regulatory and political atmosphere. As data privacy, international regulations and enforcement, and enhanced monitoring and reporting requirements challenge businesses and Chief Compliance Officers alike, benchmarking, strengthening, and improving your current compliance process is more important than ever.
Whether you focus broadly on international trade or specialize specifically in anti-bribery/anti-corruption, export controls or sanctions, attendees of this 3-in-1 event will benefit from the ability to customize their conference experience and build a program that will best fit their unique domestic and international compliance needs. Designed to be the most interactive program on the market, attendees should come prepared to problem solve, engage and collaborate alongside the country's leading compliance practitioners.
The expert panel Adrienne is moderating will consist of:
Catherine Hamilton, Director of Licensing, Office of Defense Trade Controls Licensing (DTCL) | Directorate of Defense Trade Controls (DDTC)
Neena Shenai, Chief Global Trade Legal Director | Medtronic
Hillary Doll, Lead, Global Trade Program and Operations| Raytheon Technologies
TOP 5 REASONS TO ATTEND:
Unparalleled in-house benchmarking/best practice sharing opportunities
Exclusive attendance, more conducive to making real connections and in-depth conversations
3 events in 1 – perfect for the compliance professional responsible for some or all of sanctions, trade, and anti-corruption compliance
Evolving speaker faculty- including the thought leadership of those on the cutting edge of business and perspectives from leaders you have yet to hear from
Real time content- program will tackle the most timely and relevant regulations and developments in the industry
WHO SHOULD ATTEND:
Over 85% of Momentum's past A.C.E.S. Compliance Summit audiences were comprised of senior-level In-House Counsel, Compliance, Global Trade and Fraud executives within the following industries: Manufacturing, Defense and Aerospace, Oil & Gas, Federal, Banking, Telecom, Construction, Non-Durables (Food & beverage, pharma), Financial, Computer Software.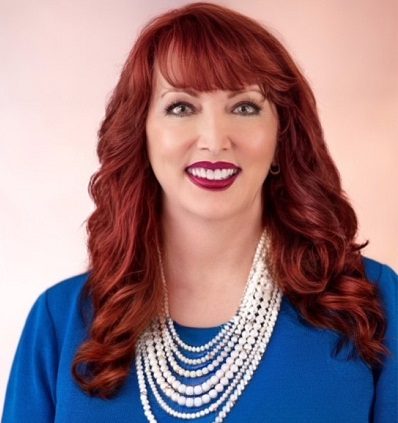 Adrienne Braumiller
is the founder of Braumiller Law Group PLLC and Braumiller Consulting Group LLC and an innovative force in the international trade law arena. With more than 25 years of experience, she is widely recognized as a leading authority in Customs, import, export, foreign-trade zones, free trade agreements and duty mitigation compliance.
Adrienne has received numerous awards in recognition of her leadership and dedication to excellence:
· The State Bar of Texas named Adrienne as the recipient of the prestigious Sarah T. Hughes Women Lawyers of Achievement Award for 2019. The award honors the accomplishments of women who have achieved outstanding recognition in their professional area and who, by doing so, have paved the way for success for other women attorneys.
· Adrienne serves as the Co-Chair of the Customs Law Committee of the International Law Section of the American Bar Association.
·   Adrienne has been named by Chambers and Partners as a Leader in her Field related to International Trade: Customs in both its U.S. and Global Guides every year from 2015 – 2021. Chambers and Partners, identifies and ranks the most outstanding law firms and lawyers in over 180 jurisdictions throughout the world.
· Federal Advisory Committee Appointments: Regulations and Procedures Technical Advisory Committee (RPTAC) and Commercial Customs Operations Advisory Committee (COAC) – Appointed in 2012, Adrienne serves on RPTAC, a Technical Advisory Committees that reports to the Assistant Secretary for Export Administration, BIS, U.S. Department of Commerce assisting with export control reform. She previously served on COAC for 4 years where she assisted with issues related to trade facilitation and cargo security.