Join ICPA and Global Partner Braumiller Law Group
for an informative webinar on:
IMMEX
What You Need to Know
Tuesday, November 9th, 2021
10:30 a.m. – noon CST
IMMEX Compliance 
This webinar will provide you with the information needed to understand how an IMMEX operates in Mexico, the main laws and regulations that govern its operations, the authorities that inspect and control them, and requirements and obligations for compliance and associated risks for non-compliance. 
If you have an IMMEX plant in Mexico, are planning to incorporate one, or do business with an IMMEX, this webinar is for you. It will help you understand how these plants are controlled and operated, and why specific documentation and information is required by various parties in the supply chain. 
·What is an IMMEX? 
·IMMEX categories and certifications 
·Customs certifications 
·Legal framework 
·Benefits 
·Obligations 
·Inventory control – Annex 24 and 31 
·Change of customs regime 
·Correction of pedimentos
·Virtual operations 
·Sensitive goods 
·Waste and scrap 
·VAT 
·Cooperation of authorities 
·Critical issues 
·IMMEX address 
·Recordkeeping 
·Customs operations 
·Legal/Administrative 
Q&A to immediately follow the presentation
We are taking questions in advance of the webinar. Please forward to elisabethicpa@gmail.com
Brenda Cordova leads the Mexico law practice for Braumiller Law Group, PLLC. She has been involved in Mexican Customs and trade matters since 1994.
Brenda has represented a wide range of multi-national and small companies, advising them on business matters in Mexico. She has helped these clients with their Customs and international trade law issues, and she is widely recognized as an expert in the following areas: classification ruling requests, labeling requirements, import/export procedures, AEO, free-trade agreements including NAFTA, certificates of origin, IMMEX, foreign investment, and incorporation procedures.
She has been a professor in Customs and trade law at the Universidad Autonoma de San Luis Potosi since 2001. She has also been a featured lecturer for a number of groups, including the International Compliance Professionals Association (ICPA), the Women in International Trade, the Small Business Development Center, the School of Foreign Trade at the Universidad Autonoma de San Luis Potosi, and the Masters of Foreign Trade at the Universidad del Valle de Mexico.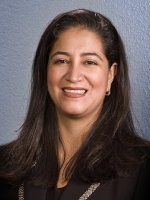 Registration: simply click the link below.