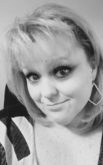 Tracey Loyd
Certified Paralegal
Tracey Loyd joined Braumiller Law Group, PLLC in early 2014 as a Legal Assistant.  Having spent over twenty years in the IT industry as a Network Engineer has proven to be a valuable asset for Tracey.  Her analytical way thinking along with her impeccable organizational skills are just some of the strengths that Tracey exemplifies.
Her responsibilities include providing support and assistance to Partner, Adrienne Braumiller and other attorneys with the preparation and filing of submissions to governmental agencies (such as U.S. Customs and Border Protection (CBP), U.S. Department of Commerce, U.S. Census Bureau, just to name a few).
Additionally, Tracey is also responsible for the preparation of retention agreements and other contractual documentation, maintaining the firm's websites, publishing the monthly newsletter as well as identifying and resolving any technical issues that could potentially disrupt the firm's day to day operations (some of which would typically require the support of a help desk).
In early 2017, Tracey pursued and received her certification in Paralegal Studies making her even more valuable to the attorneys for which she supports.  Her gregarious personality, along with her keen eye for details and polished professionalism are just some of the exemplary qualities that Tracey brings to the firm.
Tracey is an active member of the following organizations:
National Association of Legal Assistants (NALA),
Dallas Area Paralegal Association (DAPA),
North Texas Paralegal Association (NTPA); and
National Federation of Paralegal Associations (NFPA).