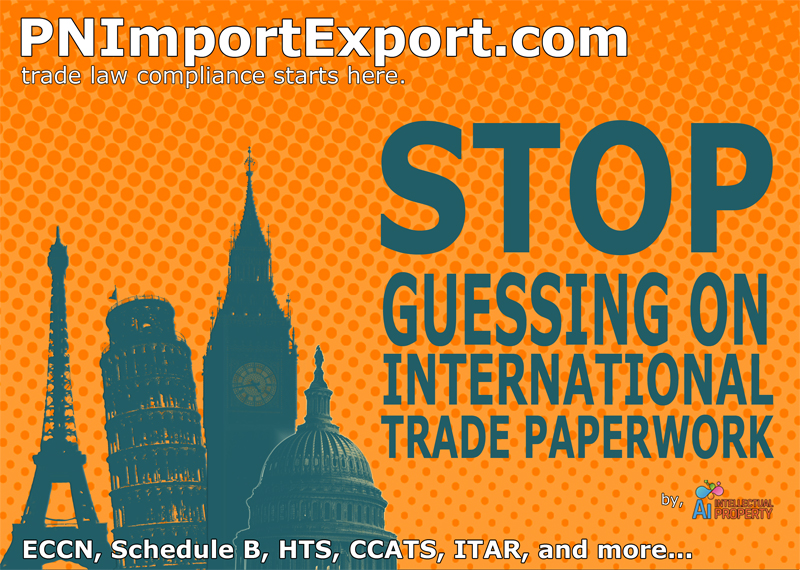 We are firm believers in being resourceful and efficient when it comes to helping clients move towards compliance. We are pleased to partner with the leader in Aerospace Classification Assistance – PNImportExport.com.

A cost and time efficient solution to support your compliance effort, Partnumber Import Export can help your business eliminate the need to pull, sort and inspect piles of import and export documentation.
Quickly reference all the right codes and classifications in one easy-to-use database.
PNImportExport.com is your exclusive online database that links aerospace manufacturer part numbers to import and export information, like ECCN, Schedule B, HTS, CCATS, ITAR, and more.