When:
November 6, 2019 – November 9, 2019
all-day
2019-11-06T00:00:00-06:00
2019-11-10T00:00:00-06:00
Where:
Marriott El Paso
1600 Airway Blvd.
El Paso
TX 79925

Cost:
varies, see website
Contact:
Representative
956.307.3400
2019 Southern Border Conference
Enhance your Career
Join Us for Knowledge and Networking!
Adrienne Braumiller, Founder & Partner, of Braumiller Law Group will be joined by George Tuttle, III of Tuttle Law as they discuss the 'USMCA New NAFTA and Status' on Thursday, November 7th, from 1 PM – 1:45 PM.    Click here to download the Conference agenda.
---
Meet the Speakers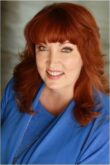 Adrienne Braumiller is the founder of Braumiller Law Group PLLC and an innovative force in the international trade law arena. With more than 30 years of experience, she is widely recognized as a leading authority in Customs, import, export, foreign-trade zones, free trade agreements ITAR compliance, and of course NAFTA/USMCA.
Read Adrienne's full Bio here.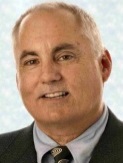 George Tuttle, III, has over 35 years experience advising clients and litigating matters relating to classification, valuation, country-of-origin, special duty exemptions, NAFTA, drawback, regulatory audits and compliance assessments, penalties, and broker compliance.
Read George's full Bio here.
For Registration details, please click the image below.

Additional information on the event is located here.