When:
2020-01-23T00:00:00-06:00
2020-01-24T00:00:00-06:00
Where:
Holiday Inn - Orlando Airport
5750 T.G. Lee Blvd.
Orlando
FL 32822

Cost:
varies, see website
Contact:
Ailish NicPhaidin, Director
321.952.2978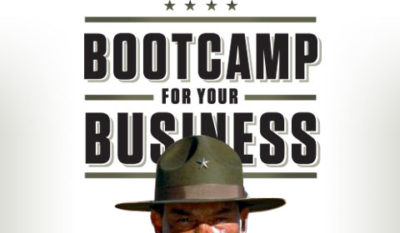 Partnering for Compliance




7th Annual Customs/Import Boot Camp 2020
Presented by Attorneys Adrienne Braumiller and Bruce Leeds
of Braumiller Law Group, PLLC
---
This collegial & interactive 1-day intensive program will focus on a broad spectrum of import regulatory & compliance matters of current relevance.
Senior-level speakers will provide solid & recent updates on US initiatives & policies regarding customs and import regulatory matters of relevance to your business.  Extensive Q&A sessions.  Click here to view the tentative agenda and other details.
Registration:
Reservations are limited to the first 200 paid registrants for the for the program.  Direct debit/credit card online payment is only through PayPal.  You do NOT need a PayPal membership/account to make an online payment.
Online registrations with credit/debit card payments are available only at the Partnering for Compliance website.
This 1-day event is being held at:
Holiday Inn Orlando Airport Hotel
5750 T.G. Lee Blvd.
Orlando, FL 32822
(407) 851-6400
(866) 253-2182/Reservations
To receive discounted rates when booking, please use Group Booking code: CUI
---
Meet the Speakers: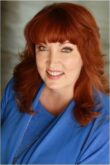 Adrienne Braumiller, Founder & Partner
Adrienne Braumiller is the founder of Braumiller Law Group PLLC and an innovative force in the international trade law arena. With more than 25 years of experience, she is widely recognized as a leading authority in Customs, import, export, foreign-trade zones, free trade agreements and ITAR compliance.  Adrienne has been involved in every aspect of import and export compliance, from developing compliance programs to conducting audits and assessments, representing clients who are under investigation, preparing and submitting voluntary disclosures, preparing and filing classification requests and  licenses,  analyzing  whether  specific  transactions  should  be  pursued,  providing tailored training on specific import/export topics, addressing penalty assessments, and serving as an expert witness in a number of trade cases. Click here to read Adrienne's full bio.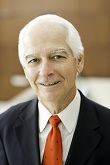 Bruce Leeds, Senior Counsel
Bruce Leeds has decades of experience in international trade law and has successfully served his clients in diverse capacities, from classification and due diligence, to ITAR compliance and drawback. He has significant expertise with importing and exporting high tech products. Prior to becoming an attorney, Bruce was an Import Specialist at the U.S. Customs Service in Los Angeles for seven years. During this period, he was promoted to Team Leader and developed significant expertise in working with imports of semiconductors and watches. Bruce then joined Hughes Aircraft Company, where he worked in various positions related to import and export compliance. In this role, he managed export/import documentation, compliance and license functions, and directly supervised as many as 27 employees. He was also responsible for establishing policies and procedures, conducting compliance investigations, and assisting subsidiaries in several states with export/import issues.  Click here to read Bruce's full bio.
An official Certificate of Completion outlining 6.5 CCS NCBFAA Credits for the 1-day Customs/Import Boot Camp program will be presented to all participants. CLE CREDITS: Accreditation may be sought individually/collectively by participant(s) in their jurisdictions.
If further details are needed, please contact Partnering for Compliance at (321) 952-2978 or by email: info@partneringforcompliance.org.