When:
August 5, 2016 – August 7, 2016
all-day
2016-08-05T00:00:00-05:00
2016-08-08T00:00:00-05:00
Where:
Lewis University - Oak Brook Campus
1111 W 22nd St #740
Oak Brook, IL 60523
USA


The next Customs Broker Examination will be in October 2016 so start preparing now!
Join some of your colleagues in a preparation class presented by the Braumiller Consulting Group. The class will cover all major areas on the test, such as, entry procedures, marking, classification, value, broker responsibilities and much more. In addition, we will be sharing tips on how to best pass this exam.
Binders are provided giving you the outline to the most relevant questions on the test, as well as quizzes.
This "boot camp" seminar, attended in the past by employees from companies such as Meijer Foods and Northrop Grumman, all of whom have rated this as "one of the best and hands-on seminars they have attended", is being provided again for the Fall 2016 CHB exam. The instructor comes from the "real-world" of applying Customs Regulations in day-to-day business situations, brokerage houses, and more, allowing him to tie all of the various areas into concrete examples. We are complementing this class with a licensed attorney, combining experience and "tricks" to passing tough exams, such as the CHB.
In addition, there will be a 2 hour webinar review just prior to the exam as a refresher and summation of the exam questions you may face. This is an intensive "boot camp" with sample testing, examples, and regulatory review.
A Study Guide will be provided for each class. Bring your Customs Regulations and Harmonized Tariff Schedule. Both are required to take the Broker's Exam.
---
Friday-Sunday, August 5-7, 2016
9:00am – 5:00pm each day
Location Info:
Lewis University – Oak Brook Campus
1111 West 22nd Street, Suite #700
Room 740
Oak Brook, IL 60523
Cost: $1,100.00 (includes Study Materials, Certificate of Completion, breakfast/snacks/lunch/drinks)
PayPal and credit cards accepted – you do not need a PayPal account in order to pay.
Cancellation Policy: No refunds made one week prior to seminar.  Credit will be issued towards the next CHB Boot Camp.
Meet the Instructors: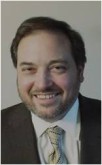 The instructor, Lowell DeFrance, CHB, J.D., Esq. Manager of Brokerage Operations Chicago for Farrow. Lowell is a licensed customs house broker with over 20 years' experience (since 1994) and international trade attorney (since 2009). Admitted to Practice before the U.S. Court of International Trade. He is an experienced branch manager and mentor, sales/marketing representative and client consultant.  Highly knowledgeable in international trade law, international law, customs law and transportation law.  Leading-edge knowledge on  regulations and international trade compliance issues including but not limited to C-TPAT, AES, USDA, F&W, ACE, ACH, RFL, FDA, ITAR and broker self-assessment audits. He has in-depth knowledge with hands on experience in classification, valuation, entry process, Foreign Trade Zones, prior disclosures, ruling requests, seizures, petitions, protests, post entries, C-TPAT validations, and Free Trade Agreements (NAFTA, SG, US/Korea).  He is a proficient auditor with experience in export/import audits and record-keeping requirements, and has an extensive background in training team members, developing compliance programs, and establishing regulatory compliance for logistics and freight forwarding companies. His wide experience, including analyzing previous CBP Customs exams, by 19 CFR sections, gives student a unique edge to taking CHB exams!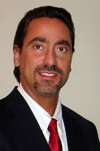 Christos Linardakis is an attorney who also holds two advanced law degrees (LL.M) in International Trade Law & International Corporate Law. He has served as Molex's, a subsidiary of Koch Industries, Global Trade Compliance & ITAR Empowered Official, as a trade regulatory attorney ($3.7BUSD). He has also served in global trade positions for a Fortune 25 computer technology company ($40BUSD) as well as for a Fortune 500 telecommunications company ($2BUSD), as well as holding positions in small to medium enterprises. In those positions he established corporate compliance programs for U.S., E.U. and Asian trade laws, Customs, Import/Export, Free-Trade-Agreements, as well as ITAR compliance programs, including MLA/TAA for offshore ITAR manufacturing and Foreign Military Sales. His ability to institute and implement compliance operational manuals tailored to specific departmental requirements and Value-Stream Mapping (VSM) for all Material and Information flow concerning ITAR, Export and Customs manufacturing, both inside and outside the U.S., has proven to be a valuable asset to clients today. In addition, he's held primary roles in all M&A activities including the merger of Compaq Computers with HP, and others. The highlight of his career was when he had the honor of working as co-counsel with former U.S. Ambassador Richard Williamson on a Sudanese Humanitarian case, personally petitioning before the Dept. of State for deployment of humanitarian equipment and services to Sudan.
Read Christos' full bio here.
Should you have any questions prior to class, please contact: christos@braumillerlaw.soogreat.com