When:
November 20, 2019 – November 21, 2019
all-day
2019-11-20T00:00:00-06:00
2019-11-22T00:00:00-06:00
Where:
Washington Plaza Hotel
10 Thomas Circle
NW, Washington
DC 20005

Cost:
varies, see website
Contact:
ACI Customer Service
888.224.2480

Customs Compliance Industry Exchange
November 20 – 21, 2019
Washington Plaza, Washington, DC

Discuss strategies with your customs counterparts on Tariffs, Duty Mitigation, Free Trade Agreements, Enforcement Trends, USMCA/NAFTA, and Customs Innovations.
The world is changing rapidly and everyone working in import and customs must stay ahead of disruptive trends that are shifting the global business landscape. Global trade wars are having a significant effect on the international playing field.
At the same time, enforcement trends reveal heightened regulatory scrutiny in the customs arena. In light of this, ACI's Customs Compliance Industry Exchange was created to create a forum to discuss these critical issues and allow you to expand your customs network. Join your peers in Washington this November to join the conversation.
The 2019 program features, unique in the market, offers the following:
Dynamic Polling
Vote anonymously on emerging issues and compare your organization to your peers. Participants will receive a summary of the poll results after the conference concludes.
Audience Exchange Sessions
Attendees will have the opportunity to text potential questions, topics and views for discussion during the session.
Emerging Topic Networking (ETN)
During lunch, participants will have the opportunity to discuss specific emerging topics. Tables will be reserved and advance signup is offered.
DOWNLOAD THE COMPLETE AGENDA HERE.
---
Braumiller Law Group Founder & Partner, Adrienne Braumiller will join Kartapurkh Khalsa, Senior Counsel & Director of Customs Compliance at NOV (Houston, TX) and Diana Urelius, Senior Manager Trade Compliance at Mitsubishi Logisnext Americas Inc., November 20th, @ 11:15 a.m.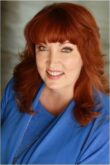 Topic:  Current State of Trade Remedies: Sections 301 and 232 Developments
Adrienne Braumiller is the founder of Braumiller Law Group, PLLC and an innovative force in the international trade law arena. With more than 25 years of experience, she is widely recognized as a leading authority in Customs, import, export, foreign-trade zones, free trade agreements and ITAR compliance.  She has been involved in every aspect of import and export compliance, from developing compliance programs to conducting audits and assessments…
Read Adrienne's full Bio here.
For Registration information and other event details, please click the image below.