Calendar of Events
Hover your mouse over an entry on the calendar to see basic event information. For complete details, please click on the entry.
Jan
15
Tue
Investing, Trading, and Doing Deals in a Dynamic World 2019
Braumiller Law Group Founder & Partner, Adrienne Braumiller will speak on a panel at the upcoming, January 15th, 2019 PLI conference in New York City
Adrienne will join panel 3 on the topic of Treaties, Tariffs, and Trade Wars
The event will be streamed live also via a webcast on the 15th.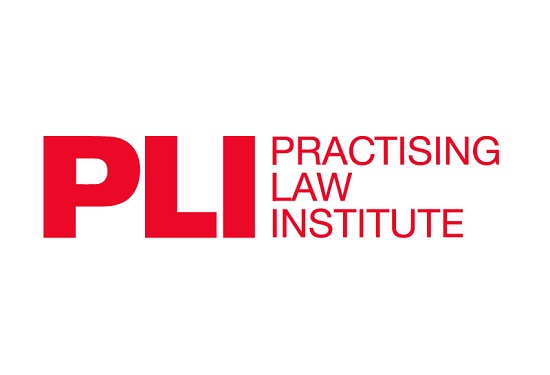 Why You Should Attend
The first two years of the Trump Administration have ushered in an environment characterized by paradox. On the one hand the investment climate has rarely looked better: the US is experiencing a remarkably stable bull stock market, the world economy is growing, there are massive reserves of uncommitted international investment capital, reduced tax drag on investment dollars entering the US economy, a less intrusive regulatory environment in the US (with some key exceptions), and an Administration that is hungry to "get wins" by doing deals and creating US jobs. On the other hand, the political and policy environment is permeated by contention, anxiety, and uncertainty: a dynamic President, a simmering trade war, the ascendance of nationalist politics in the US and internationally, rumors of US institutional crisis, strained federal agencies, active reassessment of the cardinal US commitments to cooperative security in the post-World War II era, and a geopolitical environment of active great power competition.
This seminar will consider the impact and future trajectory of this paradox in three related policy contexts directly affecting the international business and deal environment: foreign investment; technology and export controls; and commercial trade, treaties, and tariffs. The seminar will bring together industry, financial, and policy experts; attorneys and professional service providers; US and foreign Government officials; and corporate executives who operate at the intersection of policy, trade, and finance to deliver interdisciplinary insight into the risks and opportunities of a dynamic world.
What You Will Learn
• What macro drivers underlie US Administration priorities in each of the three policy contexts;
• How those policies have evolved in the first half of the Administration;
• How those policies will likely continue to evolve in light of the mid-term elections and geo-political developments;
• The practical impact the policies are generating in the business and financial environment;
• The industries and sectors where Administration policies are having the greatest impact; and
• Practical approaches that companies and investors may take to mitigate risk and maximize opportunity in the current policy environment.
Who Should Attend
Attorneys, business executives and leaders, financial advisors, government leaders, and investors
For more information on the event: https://www.pli.edu/Content/Seminar/Investing_Trading_and_Doing_Deals_in_a_Dynamic/_/N-4kZ1z0zgxc?ID=347567
PLI general information: https://www.pli.edu/content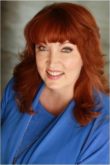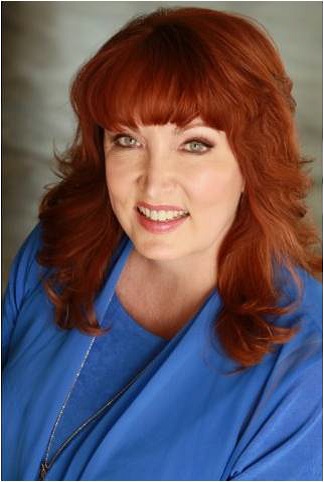 Adrienne Braumiller
Adrienne Braumiller is the founder of Braumiller Law Group PLLC and an innovative force in the international trade law arena. With more than 25 years of experience, she is widely recognized as a leading authority in Customs, import, export, foreign-trade zones, free trade agreements and ITAR compliance.
Full Bio: https://www.braumillerlaw.com/bio/adrienne-braumiller/
Feb
20
Wed
Advanced Topics in Customs Compliance 2019 Conference
Advanced Topics in Customs Compliance 2019 Conference
February 20-22
 Omni Hotel, Houston, Texas
https://www.omnihotels.com/hotels/houston/meetings/advanced-topics-in-customs-compliance-conference
The Advanced Topics in Customs Compliance Conference brings together import and export professionals, legal counsel, customs brokers and other international trade professionals in a highly productive two-day event in Houston, Texas.
The 2019 conference will offer three separate tracks dedicated to Advanced Imports, Advanced Exports and other Trade-related topics, as well as a "Basics" track for trade professionals needing various refreshers. Sessions will be structured to allow opportunity for significant interaction and Q&A.
​Global trade policy changes have created significant turmoil and confusion. Our goal is to help participants gain greater clarity and insight from speakers, presenters and peers.
​Topics to be covered will include: Trade Policy Updates, Challenges in Intellectual Property Rights, Impact of E-commerce & Supply Chain, Foreign Trade Zone Issues & Opportunities, Exports Control Reform Act, NAFTA Updates from Mexico & Canada, Anti-Dumping and Countervailing Duties Deep Dive, Advanced Transaction Value For Value Geeks, Classification Cases, Statistical Sampling & Prior Disclosures, Brexit Update and Impact, Computed Value & Cost Submissions, and U.S. Customs Reconciliation Program.
See you in Houston in 2019!
Topics and Speakers will include:
U.S. Customs Regulatory Update 2018
Amy Magnus, Director of Customs Affairs & Compliance, AN Deringer & President, NCBFAA
Using Statistical Sampling in Prior Disclosure Quantifications
John Metrich, Sr. Trade Auditor, Deleon Trade
FTZ & Drawback Strategies
Robert Stein, Vice President of Customs & Global Trade Compliance, Mohawk Global Logistics
Advanced Classification
Brad Menard, Director, International Trade Consulting, Braumiller Consulting, & Paulie Nichols, Broker Audit Specialist, Deleon Trade
Identifying ADD/CVD Merchandise, A Five-Step Approach
Shara Aranoff, Of Counsel, Covington & Burling
Trade Policy Update – Sections 232 & 301 Duties
Adrienne Braumiller, Partner, Braumiller Law & Official from Office of the United States Trade Representative
Canada Trade Policy Changes & NAFTA Update
Kim Campbell, Founder, MK Marin Trade Services & Chair, Canadian Importers & Exporters Association
Advanced Transaction Value 
George Tuttle, III, Attorney, Tuttle Law Offices & Cindy Deleon, Founder & Sr. Trade Auditor, Deleon Trade
Mexico Trade Policy Changes & NAFTA Update
Miriam Name, Partner, Cacheaux, Cavazos & Newton & Rob Barnett, Partner, Cacheaux, Cavazos & Newton
A Deep Dive Into REAL Internal Controls
Kristin Simonson, Sr. Trade Auditor, Deleon Trade
Intellectual Property Rights Challenges: An Update
Alex Chinoy, Partner, Covington & Burling & Tony Gregory, Special Agent, Trade Enforcement, Department of Homeland Security
International Deals and Trade In The Current Policy Environment
Randy Cook, Sr. Managing Director, Ankura Consulting
Export Sanctions Update
Partner, Covington & Burling
Deemed Export Controls Panel
Joe Cortez, Senior Trade Advisor, Braumiller Law Group; Representative, U.S. Census Bureau & Representative, Bureau of Industry & Security
Understanding the Guidelines of Customs Bond Sufficiency
Colleen Clarke, Vice President, Roanoke Trade & Shane Garcia, Vice President, RW Smith & Co.
The EU and Brexit Update: What You Need to Know
Pablo Muniz, Partner, Van Bael & Belis
The Impact of Software on Trade Compliance
Randy Cook, Sr. Managing Director, Ankura Consulting
How E-Commerce Has Changed The Supply Chain
Cindy Allen, VP Regulatory Affairs & Compliance, FedEx Trade Networks
First Sale Qualification Considerations: Increased Importance Under Current Trade Policy
Tony Saranchak, Sr. Trade Auditor, Deleon Trade
Registration and Agenda:
View the Preliminary Agenda by clicking here , and visit the conference website for frequent updates, additional sessions, and registration.