Hover your mouse over an entry on the calendar to see basic event information. For complete details, please click on the entry.
Jun
26
Wed
98th Annual AAEI Conference and Expo

98th Annual Conference
June 26th-28th
Washington, D.C.
Renaissance Washington, DC Downtown Hotel
999 9th St NW, Washington, DC 20001
Trade in a Shifting World
The 98th Annual AAEI Conference and Expo, June 26-28, 2019 in Washington, DC, is an opportunity for trade professionals to better understand commerce in the shifting world of international trade. AAEI's conferences bring together practitioners and policymakers for the common purpose of facilitating the movement of goods safely and securely. In a shifting world, keeping up with the flow of change has challenged everyone involved in trade. Attendees will take away strategic and tactical approaches and compliance knowledge for their trade operations. The conference will be held at the Renaissance Washington, DC Downtown Hotel in the heart of Washington, DC's lively Penn Quarter.
2019 Program Concept
AAEI's conference planning team devised a new concept for this year's program, meant to maximize the content value for attendees of all professional levels.
Each general session at the 98th Annual AAEI Conference and Expo will be followed by two corresponding breakout sessions, one for each of the following tracks:
Policy and Strategy

Compliance and Operations
The result will mean attendees will take away more than they expect from a high level AAEI annual conference experience. They will retain important information on strategic and operational levels. The 2019 AAEI conference is for people who work in trade– and for people who work on trade.
Adrienne Braumiller to speak at the conference
Adrienne will be moderating a panel discussion on the topic of USMCA.  Read Adrienne's bio here.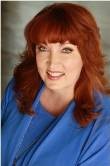 Registration

Please check back.  Registration details will be posted soon. For additional information, please visit AAEI at http://events.aaei.org