Hover your mouse over an entry on the calendar to see basic event information. For complete details, please click on the entry.
Apr
15
Wed
Import & Export Basic Training
Apr 15 @ 1:00 pm – 5:00 pm CDT
PRESENT
Import & Export basic training
With Christos Linardakis and William Sanders of Braumiller Law Group PLLC
April 15, 2015, 1:00 – 5:30 CST @ SCORE's Chicago Office, 500 W. Madison Street, Suite 1150, Chicago, IL 60661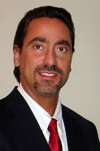 Christos Linardakis is an attorney in our Chicago office. Mr. Linardakis holds two advanced law degrees (LL.M.) in International Trade Law & International Corporate Law. He has served as Global Trade Compliance & International Traffic in Arms Regulations (ITAR) Empowered Official (EO), as well as a trade regulatory attorney for electronics company, Molex Inc. ($3.7BUSD), a subsidiary of Koch Industries as well as for Compaq Computers, a Fortune 25 Company. In addition, he has served as trade regulatory counsel and Global Trade Compliance director for a Fortune 500 telecommunications company ($2BUSD) and has held various positions for small to medium size export trade companies in the Chicagoland area.
Full bio:  https://www.braumillerlaw.com/bio/christos-linardakis/   
 Bill Sanders has extensive knowledge in 19 CFR Import Regulations and has been a Licensed Customs Broker since 2005. He has extensive knowledge with hands on experience in classification, valuation, entry process, Foreign Trade Zones, prior disclosures, C-TPAT validations, and Free Trade Agreements (NAFTA, SG, US/Korea).  He is a proficient auditor with experience in export/import audits and record-keeping requirements, and has an extensive background in training team members, developing compliance programs, and writing working instructions and corporate policies as it relates to trade compliance with bottom line savings and transportation impact to supply-chain operations and trade savings.
Full bio: http://www.braumillerconsulting.com/bio/william-sanders/  
     This seminar will cover:
Basic Import requirements to get your business going: shipment & cargo procedures, recordkeeping and invoices, country of origin/NAFTA requirements, HTS classification, and leveraging Free-Trade-Agreements to reduce your import duties and compete internationally.
Meeting U.S. Customs "Reasonable Care" standards to ensure compliance and mitigate penalties; regulatory compliance with Customs Laws.
Basic Export requirements: know your export requirements and compliance with export regulations. Legal framework of exports, recordkeeping, documentation requirements, and classifying your product for "ECCN" designations.
Export risk management, freight forwarder guidance, export compliance, and leveraging Free-Trade-Agreements to promote your exports and increase international sales.
Jun
7
Thu
Resource Guide on Trade Actions
Jun 7 @ 12:00 pm – 1:00 pm CDT

Join us for an informative 60 minute webinar on the topic: Resource Guide on Trade Actions
 June 7th, from noon –  1 pm  EDT
WHAT YOU'LL LEARN
Review Section 201, 232, 301, ADCVD and trade policy updates.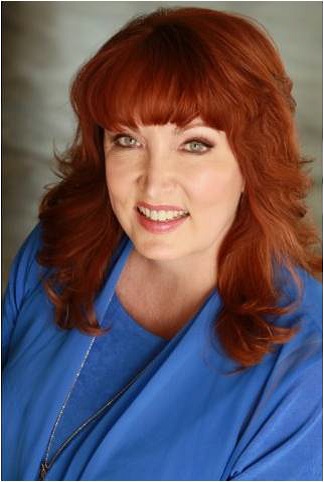 Explore the nuances of trade policy actions in this one hour event. Presenter Adrienne Braumiller, Partner and Founder of Braumiller Law Group, will highlight the resources available to stay on top of such developments. A Q&A session will follow the presentation.
Registration: https://www.naftz.org/event/2018-webinar-june7-resource-guide/.
Jun
26
Wed
98th Annual AAEI Conference and Expo
Jun 26 – Jun 28
all-day
CDT

98th Annual Conference
June 26th-28th
Washington, D.C.
Renaissance Washington, DC Downtown Hotel
999 9th St NW, Washington, DC 20001
Trade in a Shifting World
The 98th Annual AAEI Conference and Expo, June 26-28, 2019 in Washington, DC, is an opportunity for trade professionals to better understand commerce in the shifting world of international trade. AAEI's conferences bring together practitioners and policymakers for the common purpose of facilitating the movement of goods safely and securely. In a shifting world, keeping up with the flow of change has challenged everyone involved in trade. Attendees will take away strategic and tactical approaches and compliance knowledge for their trade operations. The conference will be held at the Renaissance Washington, DC Downtown Hotel in the heart of Washington, DC's lively Penn Quarter.
2019 Program Concept
AAEI's conference planning team devised a new concept for this year's program, meant to maximize the content value for attendees of all professional levels.
Each general session at the 98th Annual AAEI Conference and Expo will be followed by two corresponding breakout sessions, one for each of the following tracks:
Policy and Strategy

Compliance and Operations
The result will mean attendees will take away more than they expect from a high level AAEI annual conference experience. They will retain important information on strategic and operational levels. The 2019 AAEI conference is for people who work in trade– and for people who work on trade.
Adrienne will be moderating a panel discussion on the topic of USMCA & Rules of Origin, 11:00am- Noon on June 27th.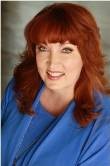 Deal or No Deal? – USMCA Edition
The newly updated NAFTA agreement goes by many names – USMCA, CUSMA, TMEC – but what's in a name? The real question remains, "will it be ratified?" This panel aims to explore the deep-rooted issues surrounding the new agreement, the most significant changes to the agreement, what it could mean as far as new procedures for qualification, and how our experts think interested parties should prepare for the changes. Updated rules of origin and customs procedures that acknowledge technological advancements of the last 25 years will serve as a focal point of the discussion, as well as any additional side deals that could make or break the ratification of the agreement by all three countries. Our experts will offer a range practitioner insight from all sides of the deal.
Read Adrienne's bio here.
Registration

To download or view the Conference agenda, please click here.
For Registration details and additional information,  please visit AAEI's website.