Hover your mouse over an entry on the calendar to see basic event information. For complete details, please click on the entry.
Aug
1
Thu
Foreign Trade Association presents "Customs Compliance for Import Personnel"
Aug 1 – Aug 2
all-day
CDT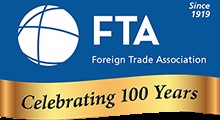 FOREIGN TRADE ASSOCIATION PRESENTS:
Customs Compliance for Import Personnel
A 2-day Course intended for Import Compliance Professionals and Management with Import Compliance
The class also covers participation in Customs initiatives, such as C-TPAT, Importer Self-Assessment, and ACE Portal.
TOPICS TO BE COVERED:
Establishing & utilizing internal controls
Customs broker selection, powers of attorney & broker monitoring
Types of entries, customs bonds, paying duty & handling liquidations
Classifying imported articles, saving and utilizing classification information
Qualifying for the Customs-Trade Partnership Against Terrorism (C-TPAT) Program and Importer Self-Assessment Program
Participating in Centers of Excellence & Expertise
Dealing with Anti-dumping and Special Duties
Automated Commercial Environment (ACE) and ACE Portal benefits
Qualifying (or not) for duty free exemptions and free trade agreements
Using TIBs, bonded warehouses, Foreign Trade Zones & drawback
Learning of and dealing with import restrictions and other agency requirements
Record keeping requirements and complying with the rules
Responding to Customs requests and actions
Dealing with liquidated damages & audits
---
Meet the Instructor: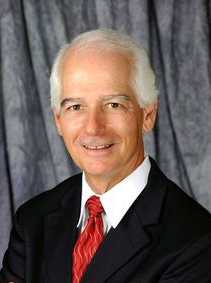 Bruce Leeds, Of Counsel, Braumiller Law Group
Braumiller Law Group PLLC, is a Dallas-based international trade law firm. Bruce oversees the Los Angeles office and concentrates on export and import compliance matters, including ITAR, EAR and OFAC issues.
Bruce began his career as an Import Specialist and Team Leader with U.S. Customs in Los Angeles. He later worked at Hughes Aircraft Company, Hughes Space & Communications Company, and The Boeing Company in import and export compliance positions.
He has served in several trade organizations and committees, including the Commercial Operations Advisory Committee to U.S. Customs & Border Protection, the Private Sector Consultative Group to the World Customs Organization, the Foreign Trade Association, and the American Association of Exporters & Importers.
Bruce holds a B.A. from California State University Los Angeles, and a J.D (Cum Laude) from the University of West Los Angeles School of Law. He is a member of the California State Bar Association, holds a Customs Broker license (LCB) and a Certified Customs Specialist (CCS) designation. Mr. Leeds is a U.S. Army veteran.
Read Bruce's full bio here.
---
Registration begins at 8:45 AM
Workshop: 9:00AM – 4:00PM
Lunch will be served.
Guest parking is in front of building #100, the main corporate building facing Torrance Blvd.

Credits: 12 CCS/CES/MES Credit