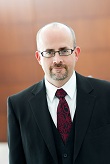 Thomas Abercrombie
Trade Advisor
Since joining the team at Braumiller Law Group, Thomas has been a reliable trade advisor working on projects ranging from submissions to BIS, DDTC, and CBP government agencies, to product and data analysis for day to day operations.  Thomas has also been deployed to client sites working with import as well as export issues.
Career Highlights
Prior to joining Braumiller Law Group, Thomas held management positions within the Food and Beverage industry with nationally recognized businesses. He also held the position of Corporate Training Manager with a nation finance company; where he received various awards, including the Award for Quality and Excellence. His trade experience ranges from the aerospace industry to manufacturing, explosives and industrial mining. Thomas' classification experience includes Harmonized Tariff Schedule of the United States (HTUS), Export Control Classification Number (ECCN), United States Munitions List (USML), as well as having experience with the EAR and ITAR regulations.
Credentials
Thomas is currently seeking a degree in International Business and Trade, where he has been accepted in to the Phi Theta Kappa Honor Society.  Thomas served in the United States Navy and was honorably discharged.