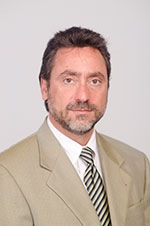 Christos Linardakis is an attorney in our Chicago office. Mr. Linardakis holds an advanced law degree (LL.M.) in International Trade Law. He has served as Trade Compliance Officer for a Fortune 25 computer technology company as well as for a Fortune 500 telecommunications company ($1.2BUSD) and electronics company ($3.3BUSD). In those positions he established corporate compliance programs for U.S., E.U. and Asian trade laws, as well as ITAR compliance programs, including MLA/TAA for offshore ITAR manufacturing, instituting compliance operation manuals tailored to specific departmental requirements and Value-Stream Mapping (VSM) for all Material and Information flow concerning ITAR manufacturing outside the U.S.
In addition, Mr. Linardakis has held various positions for small-to-medium Export Trading Companies, both for domestic and foreign subsidiaries, with annual sales of $8 million to $65 million. He has provided key legal and business advice to clients in international market penetration, foreign investments, Customs and FAA audits, Export Administration regulations, International Traffic and Arms regulations, foreign military sales, and more. He assisted in researching and editing the current edition of International Trade Law, N.Y Practitioner's Guide, (published by Matthew Bender, 1999). Mr. Linardakis is fluent in Greek and proficient in French, and has traveled extensively for international companies throughout the world.
Mr. Linardakis earned his J.D. and LL.M at John Marshall Law School in International Corporate Law and International Trade Law. He is an Adjunct Professor at John Marshall Law School LLM Program, Corporate International Trade Compliance. He has studied abroad in Turkey and Greece via Lake Forest College, and worked in Greece establishing distributors for Kawasaki products. He double majored in International Business and Economics at Benedictine University and has a minor in English Literature from local community college.